2023 Hyundai Verna Global Ncap 5-Star Rating
The Hyundai Verna first launched in 2006, a flagship offering from the renowned South Korean automaker Hyundai, is a captivating compact sedan that has consistently set benchmarks in its class. Also known as the Hyundai Accent in certain markets, the Verna has earned acclaim for its striking design, advanced features, and dynamic performance since its inception. Since 2006 Hyundai has sold more than 4.7lacs units of Verna in the Indian Market. The Hyundai Verna has long been a popular choice in the compact sedan segment, known for its style, performance, and advanced features.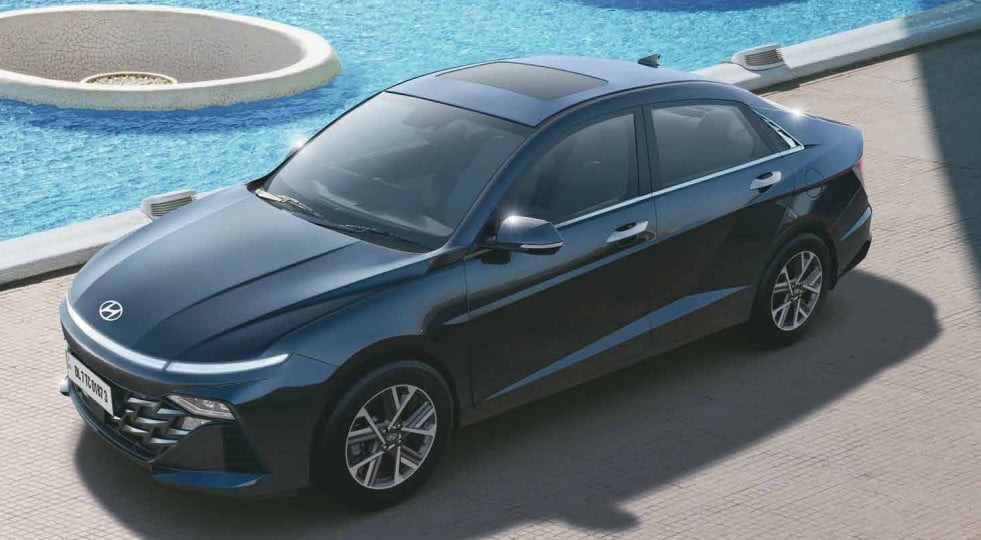 2023 Hyundai Verna Safety
In terms of safety features for the 2023 Hyundai Verna, the sedan is well-equipped and secured 5 Star safety rating in Global Ncap. Standard safety features include 6 airbags, ABS with EBD, Hill-Start Assist Control, Electronic Stability Control, and Automatic headlights.
2023 Hyundai Verna introduces Level 2 Advanced Driver Assistance Systems (ADAS), a feature first seen in the latest Hyundai Tucson. This includes advanced functionalities such as Forward Collision-Avoidance Assist, Blind-spot Collision-Avoidance Assist, Lane Keeping Assist, Lane Following Assist, High Beam Assist, and Leading Vehicle Departure Alert. Despite my reservations about ADAS applications in Indian conditions, on this specific model, we tested Forward Collision, Lane Following Assist, and Lane Keeping Assist on an expressway stretch, and they functioned as expected..
2023 Hyundai Verna Exteriors
Hyundai is known for its commitment to contemporary design, and the Verna 2023 is expected to continue this trend. Anticipate a refreshed exterior with updated front and rear facias, sleeker headlights, and a redesigned grille. These changes contribute to a more modern and aerodynamic look, enhancing the Verna's curb appeal.
2023 Hyundai Verna Interiors
Inside the cabin, the Hyundai Verna 2023 may see improvements in materials, finishes, and technology. A larger touchscreen infotainment display with the latest connectivity features, such as Apple CarPlay and Android Auto, is likely. Upgraded upholstery, refined dashboard design, and additional comfort features could be incorporated to elevate the overall driving experience.
2023 Hyundai Verna reflect the advancements of enhanced driver-assistance features, such as advanced lane-keeping assist and adaptive cruise control, may be introduced. Hyundai is likely to focus on connectivity options, ensuring seamless integration with smartphones and other devices for an immersive driving experience.
Hyundai Verna is known for providing a comfortable and spacious interior. The 2023 model have improvements in seat design, ergonomic considerations, and increased cabin space. These enhancements would contribute to a more enjoyable and relaxed driving experience for both the driver and passengers.
2023 Hyundai Verna Specification
The Hyundai Verna in its sixth generation emerges as a distinctive player, especially with its more amiable petrol engine. This engine, while taking a bit more time to reach triple-digit speeds, offers a composed and engaging driving experience. The slightly stiffer suspension setup contributes to the sedan's ability to handle road aberrations effectively, and the IVT automatic transmission on our test unit meets expectations. Noise, vibration, and harshness (NVH) levels remain well-managed, although the engine's growl becomes perceptible when pushed to its limits.
The 2023 Verna may come with improved engine options for better fuel efficiency and performance, as well as enhancements in transmission systems. The automotive industry is increasingly emphasizing fuel efficiency and environmental considerations. The 2023 Verna might include technologies aimed at optimizing fuel economy and reducing emissions.
Comfort and Space: Interior comfort is a key aspect of the Verna's appeal. Expect improvements in seat design, materials, and possibly increased cabin space for enhanced passenger comfort.
Within city limits, the Verna exudes confidence and effortlessly navigates through urban landscapes, thanks to its light steering wheel. The commendable ground clearance aids in tackling uneven speed breakers, and the overall ride quality is pleasantly decent.
2023 Hyundai Verna Price
2023 Hyundai Verna comes with a starting price of Rs 10,96500 of 1.5l EX Variant and top variant 1.5l Turbo GDI 7 Speed DCT cost Rs 1737900 and the on-road price varies from State to State RTO. Total fourteen Variants offers in new Verna and the color options are pretty impressive.
2023 Hyundai Verna Verdict
As for the verdict on the Hyundai Verna 2023, its sixth-generation design overhaul is a major talking point. While credit is due to Hyundai for the bold makeover, the styling remains polarizing. Sedan buyers, often a more mature demographic, may prefer understated design cues, making the reception of the new Verna's aesthetics a subjective matter.
Nevertheless, the Verna presents a compelling package with a wealth of premium features, a capable turbo petrol engine that overshadows its diesel counterpart, increased rear-seat space, and the addition of Level 2 ADAS for that extra bragging rights factor. The 2023 Verna, with its blend of style, technology, and performance, aims to carve its niche in a market where preferences and expectations continue to evolve.